Ohio's Development Services Agency announces $30,000,000 in tax credit certificates awarded to Ohio taxpayers who made investments into Ohio Opportunity Zones during 2019.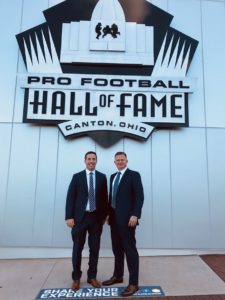 Sikora Law prepared 40 applications for its Clients who were awarded approximately 20% of all Ohio Opportunity Zone tax credits issued, a figure that we believe exceeds any firm in the state.
In 2019, Mike Sikora worked closely with the Senator who sponsored the Bill that became Ohio's Opportunity Zone law, provided feedback on how to improve the language within the Bill, and Mike also provided expert testimony on behalf of NAIOP to the Ohio General Assembly in support of the passage of that Bill. These efforts have resulted in one of the most beneficial Opportunity Zone tax credit programs in the country, which is extremely favorable for our Clients that are developers and owners of commercial real estate.
Sikora Law utilized its expertise and unique perspective on this new law to maximize the financial benefits of this fantastic new program for our Clients. If you are considering an Opportunity Zone investment, or if you have questions about how you can make the most of Ohio's Opportunity Zone program, contact the Sikora Law Team. No firm will be able to help you reap those financial benefits better than we can.

See Our Latest Projects
See just some of the progress from when we helped prepare over 40 applications for the Ohio Opportunity Zone taax credit.
Sign Up For Our Newsletter